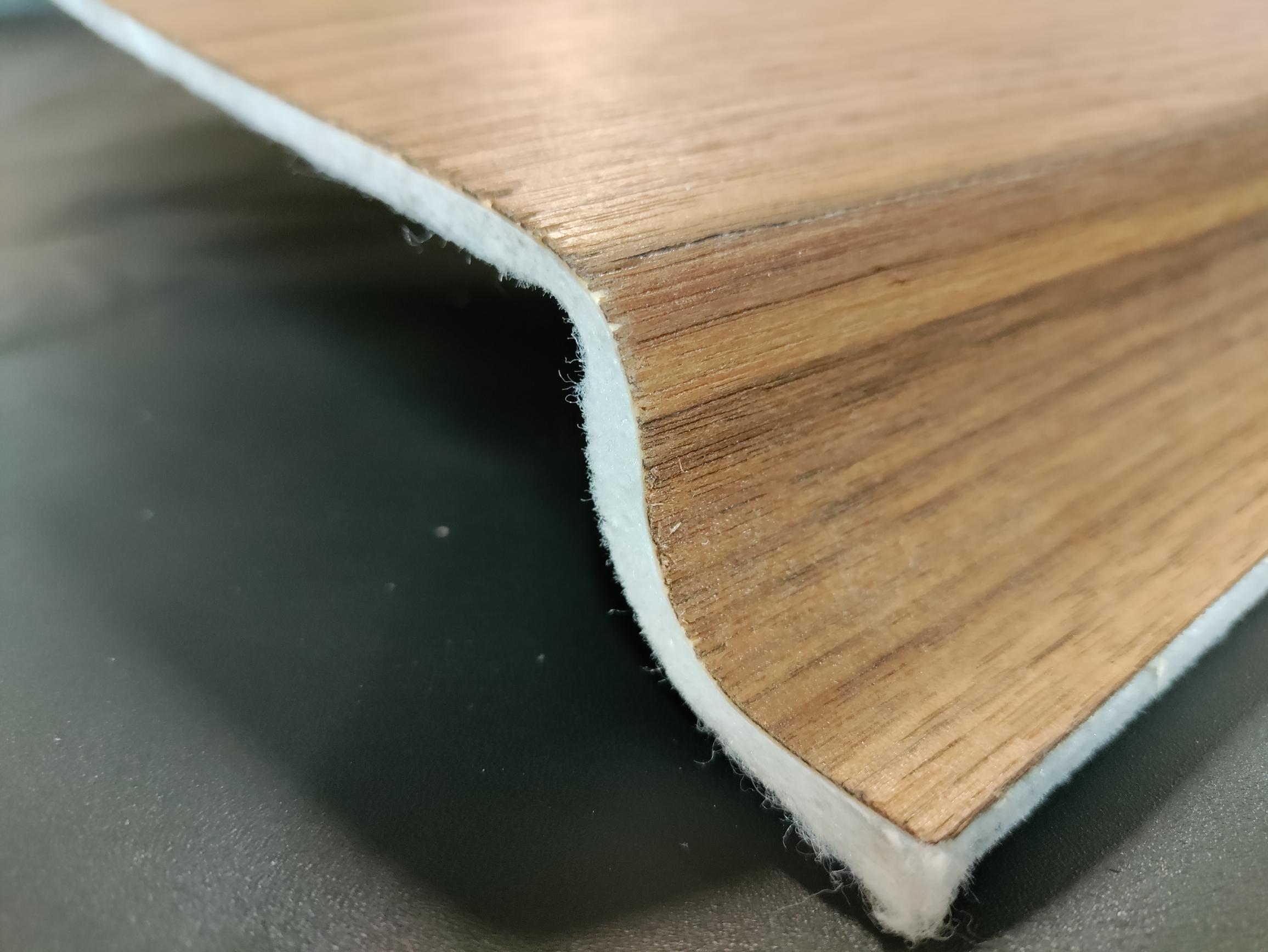 08 Dec

Nordic Upstream

Nordic Upstream is an inspiring example of the possibilities brought upon by recycled materials. The Rajala family's company that used to focus on parquet floor maintenance had to consider new opportunities for their business due to the covid-19 pandemic. An idea came up when the family stumbled upon Lounais-Suomen Jätehuolto's (Southwest Finland waste management company) advert about a soon to be opened textile refinement plant. Now the company makes use of recycled textile fibre in their versatile product offering. Along with their new business direction, Nordic Upstream manufactures, among other things, wall and flooring panels, trays and furniture from entirely recycled materials – for instance from industry surplus materials, side flows or waste.
"Everything we do is based on recycling", Olli Rajala, one of the company owners explains.
Interest in utilising recycled textiles was not, however, born out of thin air. Years ago the family business tried out using textiles in furniture and molding, but at the time the idea was not taken further. Once recycled textile refinement began in Paimio's factory, the pieces finally came together – required technology and know-how already existed in the company and now recycled material was also locally available.
Nordic Upstream has their own factory where testing the new material has been possible. In addition to appropriate facilities, the process has also required patience and will to try out new things.
"It's been quite the process", the company's CEO and owner Mikko Rajala tells about the product development. The journey has included a lot of testing, pondering and learning. The company's own factory however has enabled flexible product development. Heidi Rajala from the company explains that in case a new idea has arisen during the night, already in the morning it can be tested in practice.
Important success factors have been the positive reception towards the products and a clear interest towards utilisation of recycled materials. Also the role of partnerships has been important – in addition to Lounais-Suomen jätehuolto, Business Finland has supported Nordic Upstream and enabled brave testing of the new material.
Also attitude makes a difference.
"Will to try and in that way positive mindset are a must in order to go forward in this typo of product development. If the idea is that 'this won't work', then it will not work", Olli Rajala states.
At the moment Nordic Upstream utilises recycled textile fibre mainly by combining a felt made of recycled fibre in between or on top of a panel made of wood or another hard material. The materials may be combined in different ways and in this way influence the final product's looks and qualities.
After use, the hard panels are possible to recycle over and over again. Mikko Rajala explains that "closing the cycle" is financially beneficial both for the client and for Nordic Upstream. This way the same products can be recycled into new ones and financial savings for the client are enabled in the long run. Utilising textile fibre brings benefits also for the product itself. Due to textile, the panels are lighter, thinner and isolate sound to some degree, as well.
Surely, it is also important that the products enable reasonable use for textile waste and this way advance sustainable business. Especially larger operators are increasingly more interested in using recycled materials and decreasing their carbon footprint. Thus, business opportunities have certainly not decreased with the use of recycled textile fibre:
"There are so many possibilities. It is harder to exclude something," Heidi Rajala explains.
The Rajala family encourages others to boldly try out new materials. Olli and Mikko Rajala's tips are to keep an open mind, let creativity run wild and to talk with others – ideas may come up this way even by accident.
"Get started if you're even a little bit interested", Mikko Rajala summarises.
Above is a picture of a panel made by Nordic Upstream that is composed of 100 % recycled textile felt with nut veneer on the top. The panel may be used on a wall or ceiling and in larger amounts resembles the looks of solid timber. Kuva: Nordic Upstream