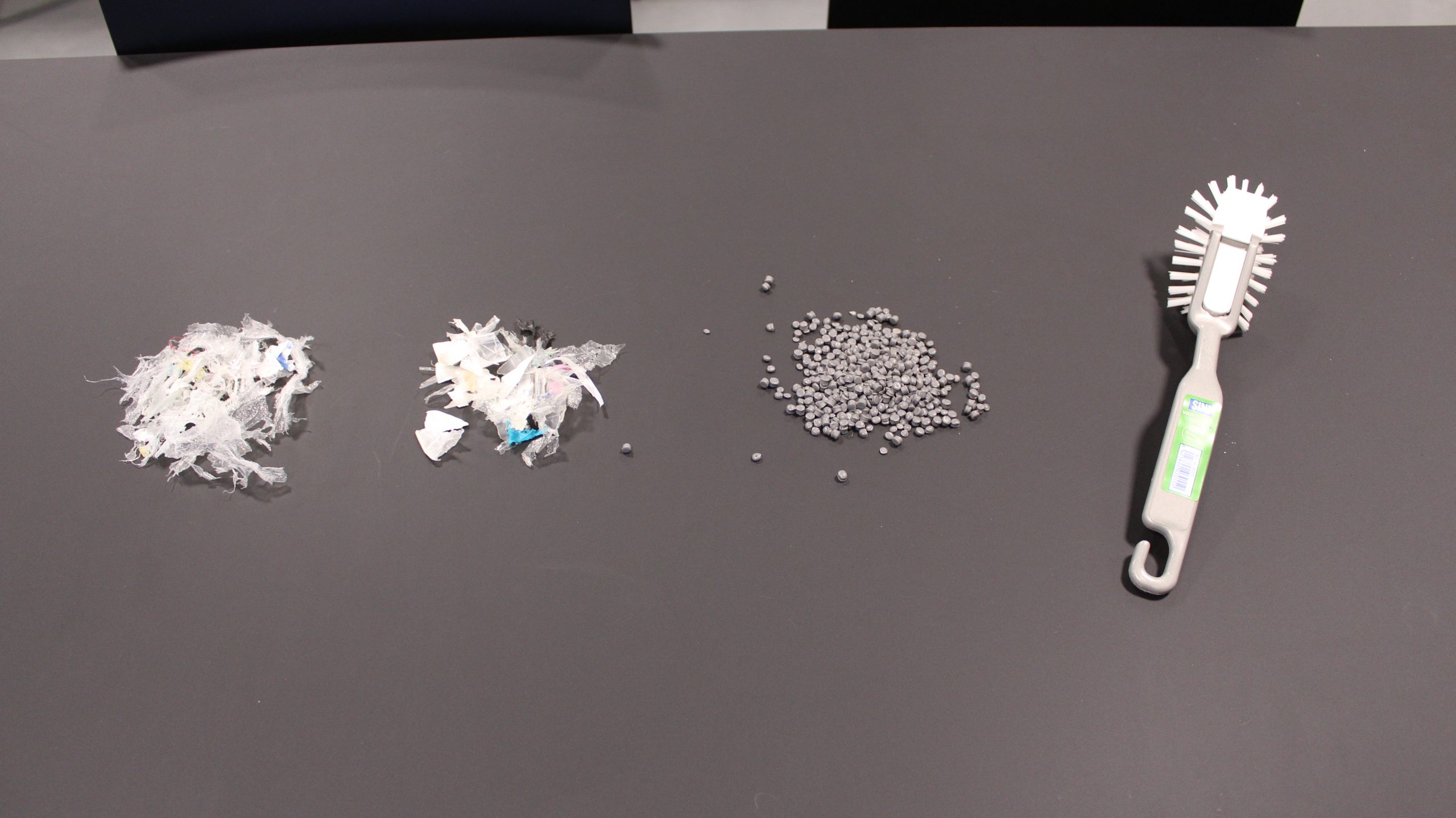 01 Dec

Sinituote

Sinituote is a Finnish company specialised in cleaning equipment. 45% of the plastic they use is already made of recycled material. The company's goal since the beginning has been to make products that last for as long as possible, but once the new CEO Johanna Hamro-Drotz started out in 2018 she started to systematically challenge the company to make use of recycled plastic in their products. The goal is that by 2030 all of their plastic products are made of recycled materials.

 
"We started by replacing the easy ones first, i.e. the products that don't have technically challenging components, because it is more challenging to use recycled plastic in products in which durability is required. In a couple of years, we've managed to replace all the 'easy' products with recycled materials", Sinituote's product manager Marika Karppinen explains.
From a communication point of view, Hamro-Drotz's timing was on point. As the first products made of recycled materials hit the markets, the importance of plastic recycling made the headlines. Also the employees of the company got excited as the products received a positive welcome in stores.
Sinituote buys recycled plastic granules from Fortum, among others.
"Buying recycled material is a process in its own. To ensure availability it would be good to have multiple suppliers", Karppinen continues.
There are different sorts and qualities of plastic and the testing process is time consuming. For Sinituote, their own factory, equipment and test laboratory in Kokemäki has been an advantage in the process.
"In testing we focus on durability. We don't want to compromise on quality. The only thing we are compromising on is the colour. For years, we've used the colour blue in our products but it wasn't possible to make this colour from the grey-based recycled granules."
Transitioning to recycled material has not caused unreasonable costs to Sinituote. Testing has taken work hours and the material's slightly longer running time increases costs. The price of the recycled material varies and at times, it is even cheaper than the virgin one.
"Product development is done in collaboration. The expertise of the supplier and experiences with other clients help in reaching the target faster."
In Finnish, you can learn more about Sinituote's circular economy journey by listening the Kuituus Podcast episode 6!